Horses require lots of organisation.
We help you with it. Designed by horse friends for horse friends.
Jutta! is your perfect companion.
Streams
Jutta! shows you what you're really interested in. Follow user or horses and browse your around stream for hours!
Groups
Connect yourself with like-minded people in dozens of groups. Discuss and exchance knowledge!
Training
Manage your horse together with friends and clients. Plan and note, by whom and how your horse got worked, looked after and trained
Appointments
Never miss vaccines or farrier appointments again! Manage your horses appointments and get reminded by Jutta! just in time.
Messages
No matter if association or best equestrian friend, stay in contact! Write messages or share the most exiting posts in your surroundings.
Market
Browse trough the market place! Sell your old saddle pind, find your dream horse or maybe just a new trainer.
Manage your horses
You want to know what your riding participation did and how it went? You're a trainer and sick of calling your clients daily about the progress their horses made? Jutta! once and for all puts an end to piles of paperwork and endless phone calls. Manage your training and daily routines of your horses, together with your friends and clients. Let Jutta! remember you of appointments and recourd your horses story. Jutta! is your perfect equestrian life companion.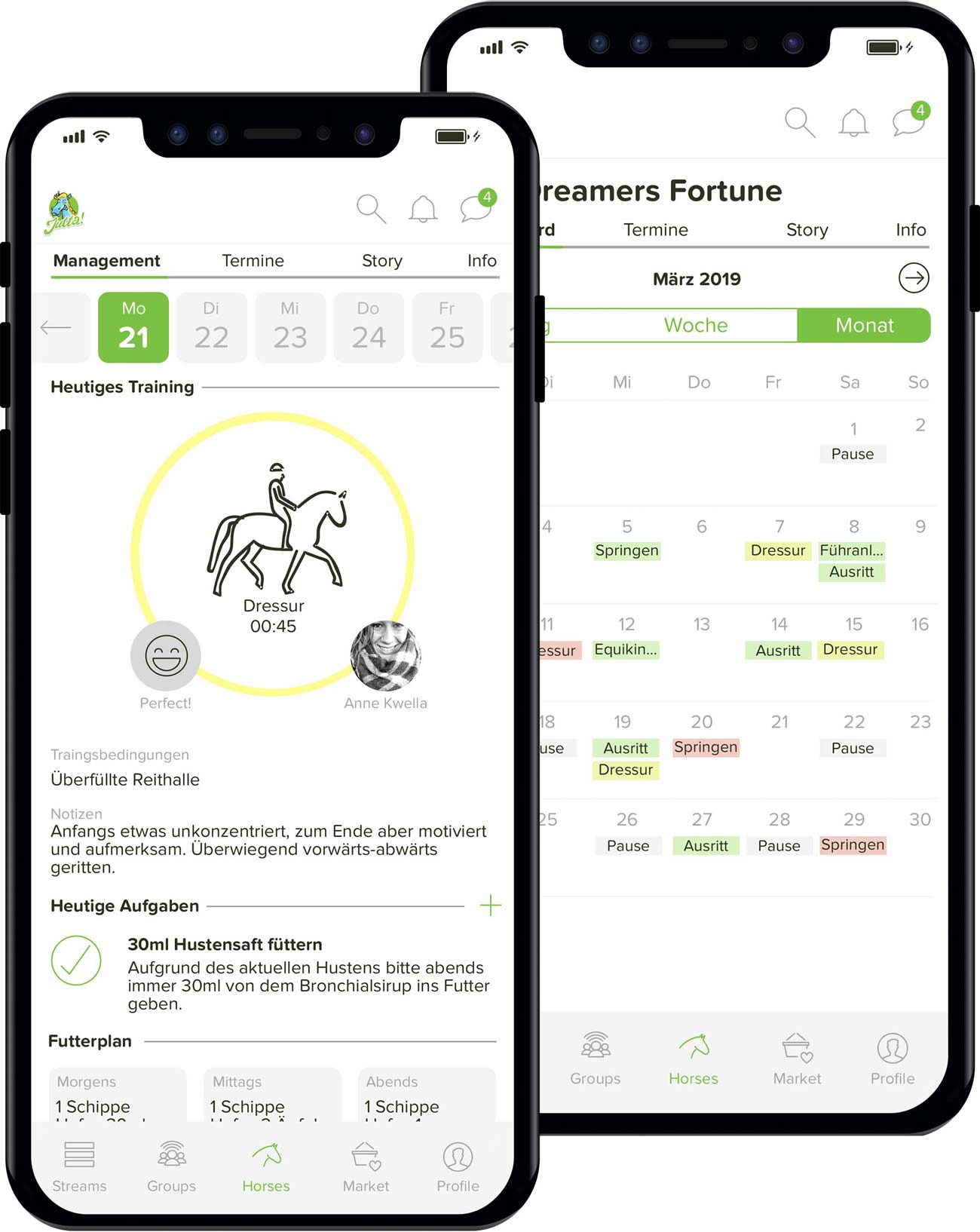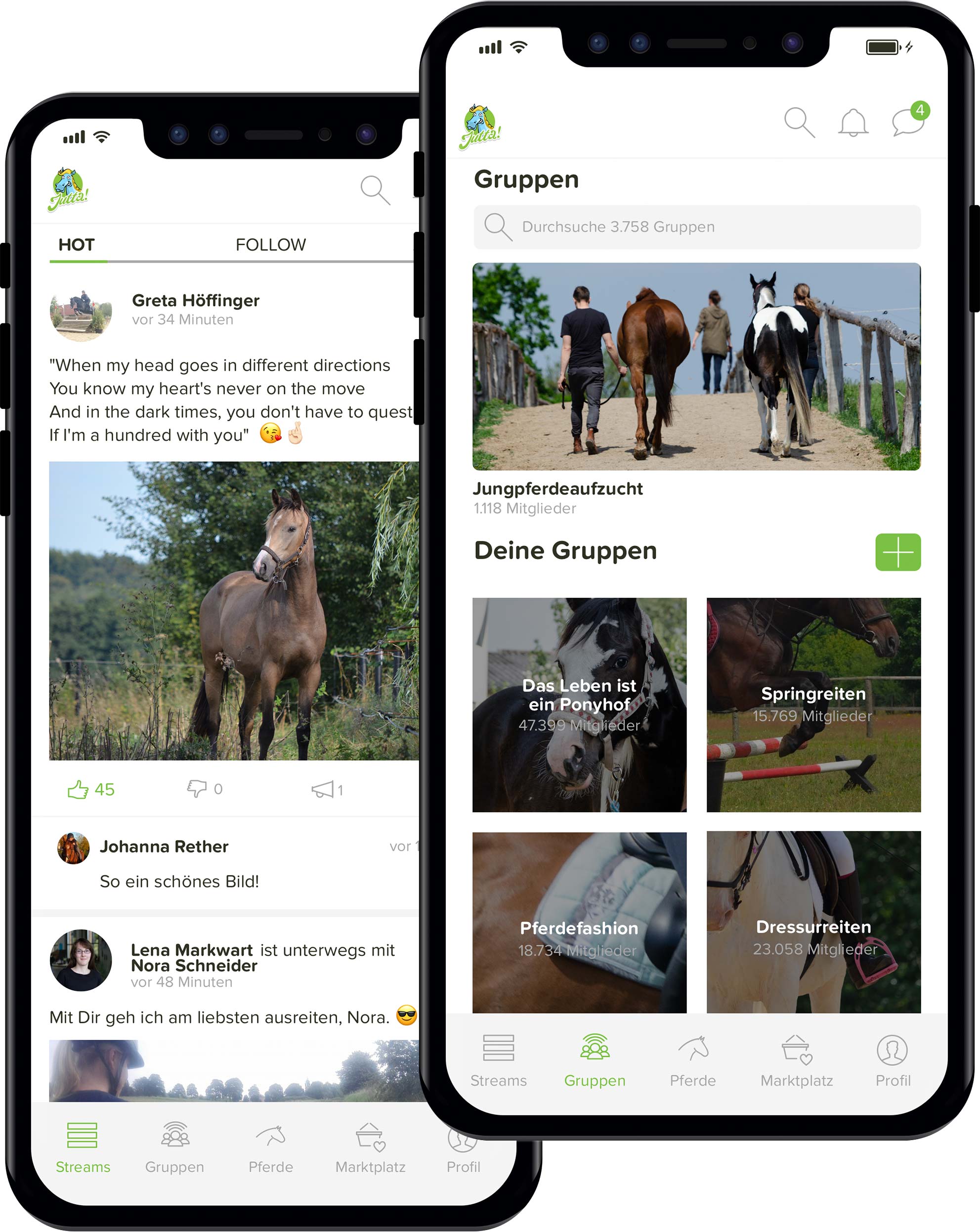 Don't miss a thing!
Where can I buy great hay? Where can I board my horse? And when is the next horse show near me? Be always up to date and share your equestrian world with like-minded people near you. We promise: Jutta! will show you exactly what you want to know in the order it was posted! A promise is a promise. Exchange knowledge in groups, tell about your experiences and become part of the Jutta! community.